Make
in SPU's Future
Endowment - FAQ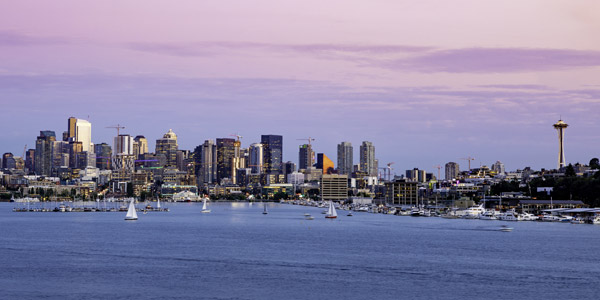 Frequently Asked Questions About the SPU Endowment

Q. What does it cost to fund an endowment?
A. Any amount can be given to an existing endowment. If a new endowment is to be established, the minimum amount needed for it to be fully funded is $30,000. It is possible, however, to establish an endowment for a lesser amount as long as a minimum of $5,000 has been initially contributed and the balance has been received within five years of the date the agreement was signed.

Q. If less than $30,000 has been contributed to my endowment, will it be possible for my fund to make any distributions?
A. No. Distributions will be possible only after the value of the endowment reaches the minimum amount of $30,000.

Q. Will distributions be made from my fund soon after it is established and fully funded?
A. Once an endowment is fully funded at the minimum amount of $30,000, there is an 18 month waiting period before any distributions can be made. This allows the account to grow in value and make distributions from the earnings.

Q. What if I am not able to contribute the full $30,000 by the end of the five year period?
A. The University reserves the right to terminate the endowment and roll the amount contributed into another fully funded endowment.

Q. Once my endowment is fully funded, how much is available for distribution?
A. According to the University's current spending policy, 5% of the fund's value is available for distribution annually. While each endowment fund is re-valued annually on December 31, the distribution amount is based on the fund's ten-year rolling average. This helps to reduce the fluctuation in grant distributions from year to year, especially in years when the fund's value changes sharply due to financial market conditions.

Q. Can't the University make distributions from the amount I contribute to my fund or from any capital growth?
A. No. Only the income earned by the fund is available for distributions.

Q. If the value of my endowment falls below the amount I contributed to it, will distributions continue?
A. According to current University guidelines, distributions will be discontinued until the value of the fund exceeds the amount previously contributed to it.

Q. Who is responsible for managing the investment of endowment assets and administering the SPU Endowment program?
A. Financial accounting and endowment investments are managed by the Seattle Pacific Foundation. Gift planning specialists are available to help with endowment creation, donor relations and communication.

Q. Can I customize the name of my endowment?
A. Yes. You can name an endowment after yourself, a spouse, a beloved relative, or even a favorite professor.

Q. Can I stipulate a specific purpose for my endowment?
A. Yes, as long as it fits within the overall purpose and mission of Seattle Pacific University. Some endowments are designed to provide athletic scholarships or are targeted for students who are business majors or studying to become teachers. There is great flexibility in designing an endowment.

Q. Can I identify specific students to receive scholarships from my endowment?
A. No. Scholarship needs and grants are made according to established policies and procedures of the University's Office of Financial Aid. Your endowment may suggest that preference be given to a certain class of students. Some examples would be female students, students who are from a certain state or county, or students whose parents are alums of SPU. However, an endowment cannot be designed with an intention to benefit only one student or family.

Q. How can an endowment be funded?
A. Gifts of cash and publicly traded securities are ideal assets that can be easily given to fund an endowment. Real estate, life insurance, tangible personal property and other similar assets may also be given as long as they meet the requirements of the University's Gift Acceptance Guidelines.

Q. Can I also make plans to fund an endowment through my estate?
A. Yes. In fact many of our larger endowments have been funded through bequests. SPU can be named in your will to receive a portion of your estate with the condition that it be used to create an endowment. The minimum funding level for endowments created through bequests is $50,000. You may suggest the name of the endowment and its intended purpose. In order to help insure that your wishes are fulfilled, we would encourage you to discuss your estate planning and endowment interests with a gift planning specialist.

Q. I'm interested in creating an endowment. What do I need to do?
A. First, complete the Endowment Application Form and mail or fax it to:

University Advancement
Seattle Pacific University
3307 Third Ave. W - Suite 305
Seattle, WA 98119


You may also e-mail the office at giftplanning@spu.edu or call us at (206) 281-2702. A gift planning specialist will discuss with you your interests and options available for creating an endowment. A sample endowment agreement will be presented to you for your review, approval and signature. Funding may precede the actual establishment of the endowment or be made once it is finalized. A completed agreement will be returned to you after the president has approved and signed it.